Holi on the Beach 2018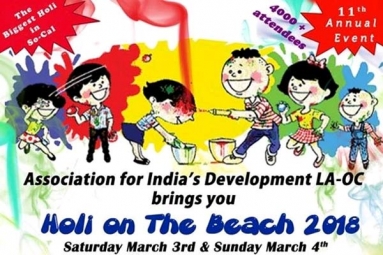 About this Event
Holi on the Beach 2018
Holi on the Beach 2018 held at Seaside Lagoon Redondo Beach.
The Association for India's Development (AID) LA-OC Chapter invites you to our Grand 11th Annual Holi On The Beach celebration. Come enjoy the festival of colors with a whole weekend of Holi fun where you will get magnificent colors, heart throbbing music and delicious food.
SAVE THE DATE & Get your tickets for: Click Here
About AID: Association for India's Development is a non-profit organization and all funds raised will be used to support grass-roots level development projects in India.
Let's enjoy Holi 2018 together...!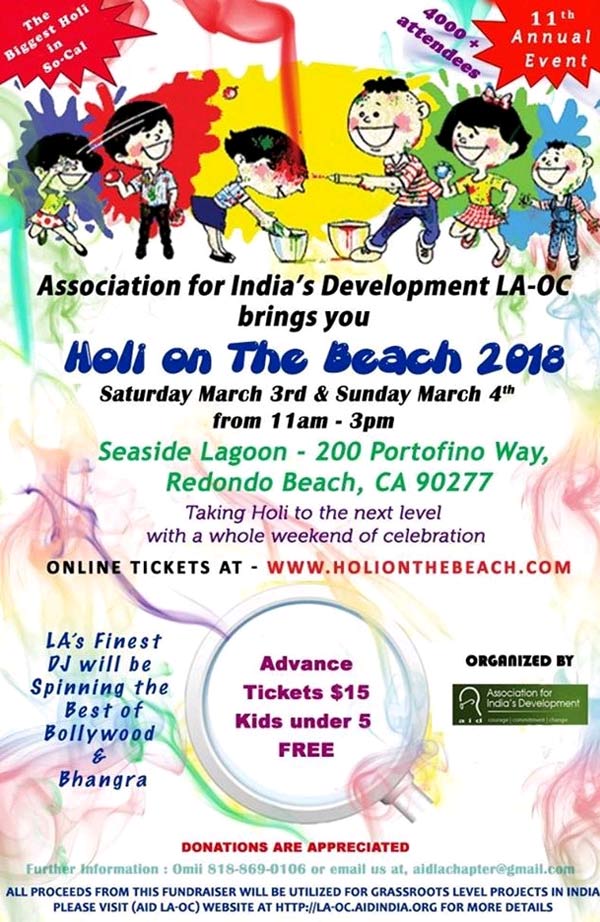 EVENT TITLE & ADDRESS
STARTS FROM
Carr Intermediate Middle School,
2120 W Edinger Ave,
Santa Ana, CA 92704