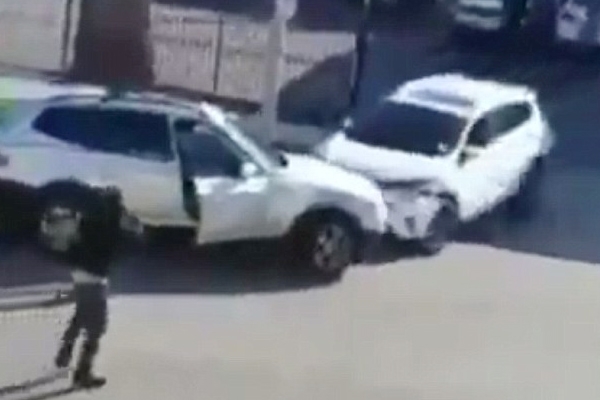 Two women in South Los Angeles, breawling in a parking lot, escalated quickly into a demolition derby.
Dramatic video captured fists, flying in an apparent argument over a parking space near the 8400 block of South Western Avenue on Sunday.
A number of women had been noticed fighting when one woman jumped into a white SUV.
The driver revved the engine and the video showed her smashing into a silver SUV, nearly taking off the passenger door.
The vehicles collided several more times as they maneuver back and forth in the small parking lot.
The SUVs headed into the street where the white SUV had been spotted delivering one more crunching blow to the silver SUV. The white SUV then mowed down a fire hydrant, sending a geyser of water into the air.
Reporters managed to reach out to the Los Angeles Police Department who informed that a report of the incident was yet to be filed.
The Los Angeles Department of Water and Power was notified about the broken fire hydrant and crews, who quickly responded to fix the geyser.
By Prakriti Neogi