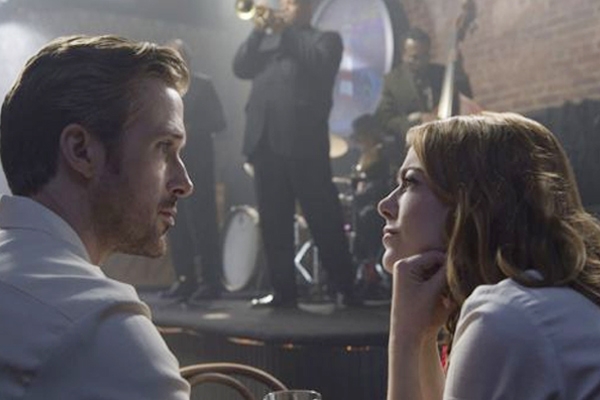 The film stars Ryan Gosling as a jazz pianist and Emma Stone as an aspiring actress both have been chasing dreams of stardom in Los Angeles.
It's all down to the jaw-dropping song and dance sequence that took place in a traffic jam on a Los Angeles freeway.
Damien Chazelle told the BBC, "That was up there with the most challenging things I've done."
The sequence included more than 100 dancers in a complex routine that weaved in and out, and on top of a long queue of stationary cars and trucks.
It had been filmed on a "brutally hot" weekend on a closed road ramp in LA , while the city's real traffic continued to flow on a freeway in the background.
After the days of intensive rehearsals on boxes in car parks, the actual shoot did not go entirely planned.
Chazelle said, "At times like that you're just lucky you have a great crew. All these little things seemed to go wrong. As we were shooting, clouds came to cover the sun, a truck door wouldn't open - but everything came together at the end."
The scene looks like it was shot in a single take on screen. Chazelle explained, "It was shot over two days. And the result is about three takes stitched together. It was fun but it was a challenge."
By Prakriti Neogi