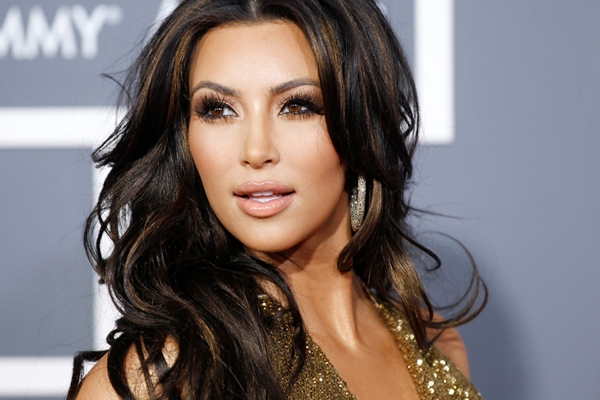 Keeping Up with the Kardashians, which is an American reality television series, and the show focuses on the personal and professional lives of the Kardashian–Jenner blended family. Its premise originated with Ryan Seacrest, who also serves as an the executive producer. The television series debuted on October 14, 2007 and has subsequently become one of the longest-running reality television series in the U.S., the thirteenth season of the show premiered on 12th March, 2017. Kim Kardashian has denied reports that she was attacked in Los Angeles on Sunday. Keeping Up with the Kardashians star, Kim Kardashian made her highly anticipated red carpet return after her horrifying hostage ordeal in Paris in the October of last year.
Kim Kardashian has denied the claims that she was 'attacked' in Los Angeles. Kim looked shocked as a  man walked into her. The man may have been blinded with the flash of paparazzi cameras around Kim. Kim took the twitter and tweeted that the rumours of the attack were "weird".
But after attending the Daily Front Row's 3rd Annual Fashion Los Angeles Awards, Kim headed to the Hollywood hotspot Mr. Chow, and it was reported that she was "attacked" as Kim made her way along the pavement away from the venue.
However the star took the Twitter to clarify the situation. She made her red carpet return on Sunday.
In the pictures from the incident, the 36 years old looks like she has taken aback as a man bashes into her as she walked along with her friend, who also looked shocked by the act. However, after the bodyguard stepped in, the man was reportedly let go having inadvertently walked into her.
Indian student attacked in Poland, survives
Kim attended the awards in Los Angeles with a bridal-inspired gown. The dress featured a heavy pearl detailing. Kim's appearance at the awards earlier in the evening marked as the first time she had graced a red carpet since her terrifying ordeal in the Paris, where was bound and gagged by the armed robbers in her apartment.
Mother-of-two pulled out all the stops for her big moment, wearing a stunning white gown that featured a sheer skirt, allowing Kim to show off her famous bottom and her beautiful legs.
Kim spent her time with Fergie and Nicki Minaj at the Daily Front Row's 3rd Annual Fashion Los Angeles Awards. Kim looked stunning in the white gown. Kim and Fergie are good friends and are caught up at the event. The dress worn by Kim also featured heavy pearl detailing around the neck, bust and cuffs, and Kim also wore her recently chopped hair in a wet look style.
At the event, the star spent time with friend and also a fellow mum Fergie, as well as with Nicki Minaj.
Mrudula Duddempudi.