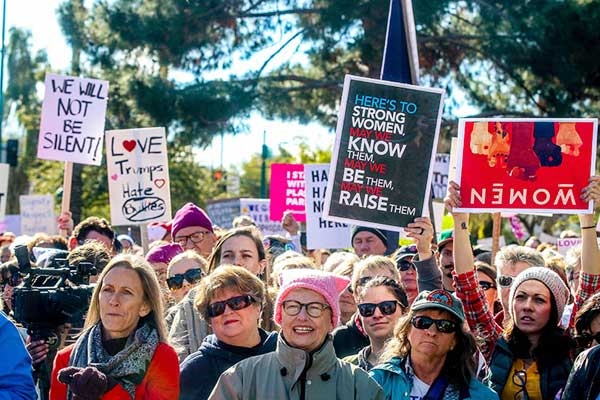 The highest ranking Indian-origin politician in the Republican party says, many Indian-Americans are being considered for positions in the Trump government as they all qualify on merit and ethnicity is not an issue.
Harmeet Dhillon, a member of the Republican National Committee, said that, "I know of several Indian Americans in consideration for positions. I am not at liberty to mention their names, but there are many people under consideration for positions in a Trump administration."
The history is already created as President-elect Donald Trump nominated Indian-origin Nikki Haley, Republican governor of South Carolina, as the United States ambassador to the UN.
"The new administration is going to place people according to merit. I do not think they have any particular goal of placing Indian Americans versus other ethnic groups. I think they would be looking to put the best people in the position. I am sure in that process many qualified Indian Americans would become part of the administration," Dhillon said.
The 47-year-old Dhillon, an experienced lawyer of repute, said she would also be willing to consider a senior position in the administration. "If I am asked to serve in a senior capacity, I will certainly consider it. Of course, the focus right now is on Cabinet level appointment at this time," she said.
San Francisco-based Dhillon, added that, "The RNC Chairman Reince Priebus (who has been picked as White House Chief of Staff) is certainly somebody who I know personally and respect. He is going to be the president's right hand man. His choices are solid. Many of the people who I have seen coming in and out with the president-elect are really outstanding people."
"I think, his main challenge is out of many, many great qualified Americans going to help, which one does he pick," Dhillon said.
Also Read: Trump chooses Nikki Haley as US Ambassador to UN!
Nandini