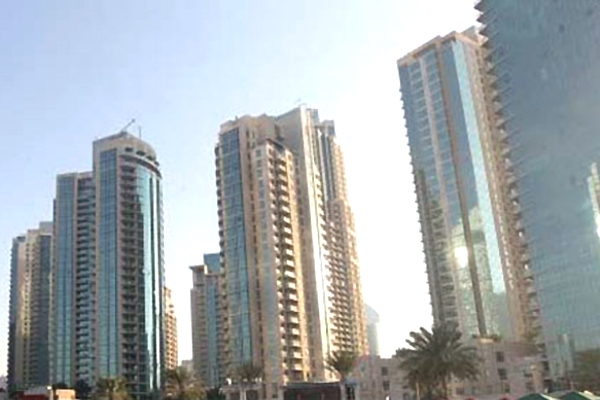 Here is the perfect opportunity to invest in property for NRIs living in the UAE post-demonetisation. A property show in Dubai is all set to attract top real-estate developers from across India. The three-day property show, hosting top developers across India brings thousands of various properties ranging from villas, apartments, plots, row houses, commercial to retail properties to suit their budget.
R Srividya, General Manager Corporate Sales and Brand Engagement, Indian Property Show at Sumansa Exhibitions, said that, "For NRIs residing in the UAE, the Indian Property Show is more than just a real-estate exhibition."
"It is a perfect opportunity to touch base with the latest happenings and updates on the real-estate front back home-particularly now that we are witnessing several important measures that have impacted the realty industry directly and indirectly," he said.
"For NRIs, these changes herald good omen since many builders are already adopting 100 per cent transparency policy and cheque payments, which obviously boosts the trust level between the two parties," Srividya added.
"The implementation of Real Estate Regulation Act (RERA) rules, have also been instrumental in bringing professionalism, standardization and transparency in real-estate sector. This, along with the recent wave of demonetisation has helped the Indian realty industry emerge more transparent and buyer-friendly," he said.
Dharmesh Shah, Vice President-Head Residential Sales and Marketing, Adani Realty, said that, "The direct and most significant benefit of demonetisation is increased liquidity across the banks. Such availability of funds will lead to lowering the rate of interest across different loans which will in turn reduce EMI giving a boost to real-estate demand. We expect home loan rates to be down to approx. 7-8 per cent."
"By bringing greater compliance, RERA will help making real-estate class more efficient, transparent and healthy than any other asset class, so best time to buy real estate is now," Shah added.
"This bodes well for end-users, who will be aware of their rights and have the assurance of not being cheated. They will be able to buy properties of their choice at affordable prices, in projects which will undoubtedly be delivered on time," he said.
Also Read: Demonetisation a huge cause of concern for NRIs, PIOs
Nandini