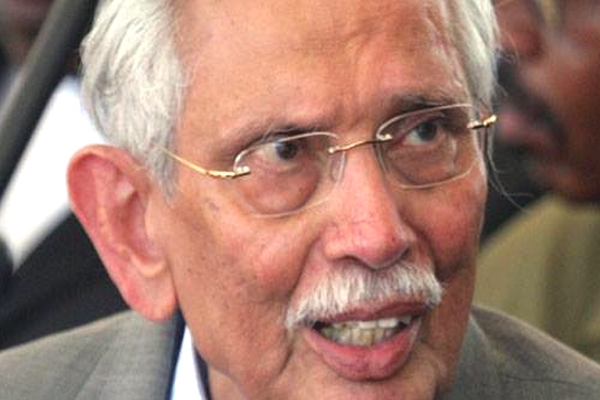 At the age of 88 a prominent Indian-origin industrialist, Jayantilal Keshavji Chande passed away in Nairobi the capital of Kenya.
He was born in Mombasa, Kenya on May 7, 1928. His parents were immigrants from India, who were living Bukene in the region of Rabora, Tanzania.
Tanzanian businessman and a philanthropist Keshavji Chande, he is affectionately known as "Andy" was knighted by Queen Elizabeth II in 2003.
The knighthood given to Andy, who is the founder of Chande Industries, was first of its kind to a Tanzanian citizen.
Former President of Tanzania, Jakaya Kikwete attended the launch of Andy's book, 'A knight in Africa'.
Sir Andy earned several accolades and awards. He received the 'Hindi Ratna' from former Indian Prime Minister IK Gujral in 2003.
In the same year, he was declared the non-resident Indian of the year by the International Congree of Non-Resident Indians. The NRI Institute of London honored him with the "Pride of India Gold Award".
At one time he was the advisor to the ministerial committee of the Organization of African Unity deal with the Arab League on the oil crisis.
He was enthusiastically related with numerous educational, social and welfare institutions including the Rotary International.
His wife Jayalaxmi Madhvani is the daughter of famed Ugandan industrialist Muljibhai Madhvani. They have three children and a grandchild.
Indian-origin Honoured with Asian Businesswoman of Year Award
AMandeep