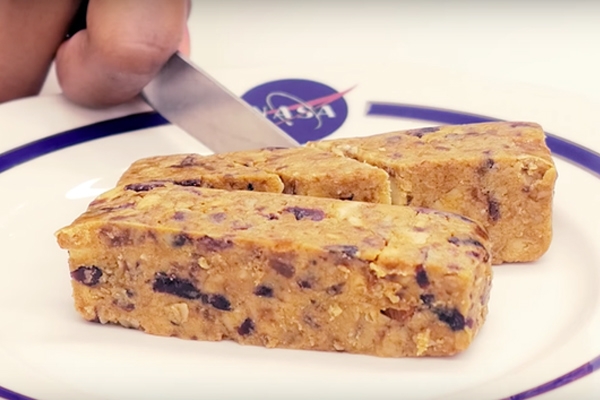 When astronauts travels in the Orion spacecraft beyond the moon to explore the deep space destinations, they might be having a number of food bars to select from a variety of flavours like orange, cranberry or barbeque nut for breakfast.
In an effort to help in reducing the amount of supplies, Orion will carry for its crew. Nasa said that scientists have been working a variety of food bars that astronauts can eat for breakfast during the spaceflight.
Orion includes a limited room to accommodate the supplies and food which the astronauts needs during their mission.
But designing a food bar to a specific nutritional balance for astronauts is not a matter of joke, especially when increasing caloric density and passing the taste test small task.
According to a food scientist with the Advanced Food Technology team at NASA's Johnson Space Center in Houston, Takiyah Sirmons, there's no commercially available bar currently which can fulfill the needs of the scientists. So they started to design something which works for the crew, while trying to achieve a multi-year shelf-life .
As the flights to deep space might not rely on resupply spacecraft to deliver what astronauts need and dispose of trash, the Orion crew must take everything they need with them and bring it all back home.
With the given the distances which the Orion will travel, teams have to limit the Orion's mass, since a heavier spacecraft requires more fuel and energy to send it to its ultimate destination.
Also Read: ISRO begins landing tests for Chandrayaan-2 mission!
By Prakriti neogi