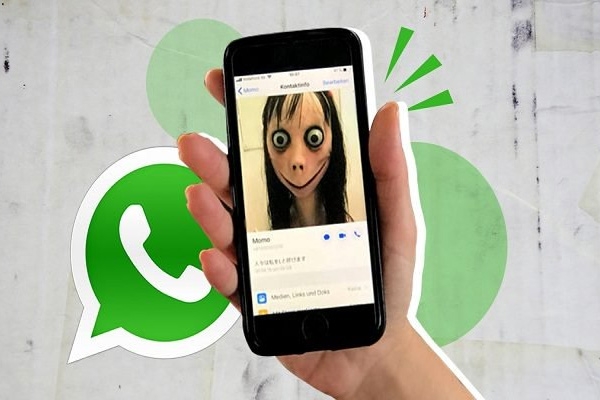 (Image source from: Dunya News)
Just about a year after a suicidal game Blue Whale Challenge that allegedly led to a vast figure of suicides among teenagers across the world, now a new game name 'Momo Challenge' is reportedly encouraging children to execute unsafe challenges.
The Momo challenge that is viral on social media platforms particularly WhatsApp is allegedly connected to the death of a young 12-year-old Argentina girl, according to a report by the Buenos Aires Times.
According to a report by The Sun, the Momo Challenge reportedly began on Facebook where members were challenged to communicate with an unknown number. So, once the first interaction with a user is brought about, the Momo account directs a number of challenges and activities that are to be completed to meet 'Momo'. It allegedly involves challenges that further children to take part in a series of ferocious acts that end up with suicide. If suppose, a user refuses to follow the game's orders, Momo threatens them with convulsive pictures, The Sun reported.
The account seems to be related to the three numbers in Japan, Mexico, and Columbia.
A social media account on popular platforms 'Momo' uses a picture of a doll with large features, sizable eyes and a broad mouth to bring on curiosity among children, the report added.
As of now, there are no reports suggesting the presence of the challenge in India. As per cyber experts, the challenge is a fraud aimed at stealing personal data and extorting information.
By Sowmya Sangam