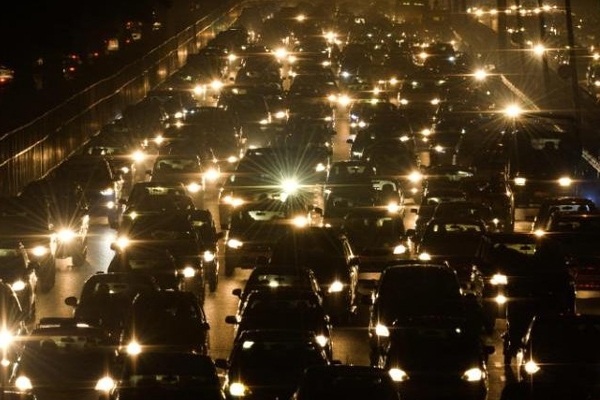 If the motorists thought setting off early might help them beating the Thanksgiving getaway rush. It seemed that a few others had the same idea.
ABC7 Eyewitness News captured the incredible footage of what you can call the world's worst car jam in southern California, bringing traffic to a crawl.
The news channel's helicopter captured the "complete gridlock" in the 405 motorway, which is one of the busiest and most congested routes in the US
The news channel has shared the footage on social media, making joke that the motorists seemed to be to be attempting the Mannequin Challenge.
The footage reached millions of views within a few hours of it, being uploaded, with Facebook user Gps Erick commenting, "Are you sure that's traffic? Maybe they decorated the 405 with Christmas lights."
Dennis John Depew said, "It's called the 405 for a reason: It takes you '4 o' 5' hours to get anywhere."
The footage had been captured as tens of millions of Americans took to the roads, airports and railways for the Thanksgiving holiday, with 49 million expected to travel 50 miles or more.
Last year, thousands of cars had been left stranded on a motorway in China in which was dubbed "carmageddon"
While these Chinese motorists got stuck in the massive traffic jam had been praised for this amazing response.
Also Read: 2-year-old shoots 1-year-old in US!
By Prakriti Neogi