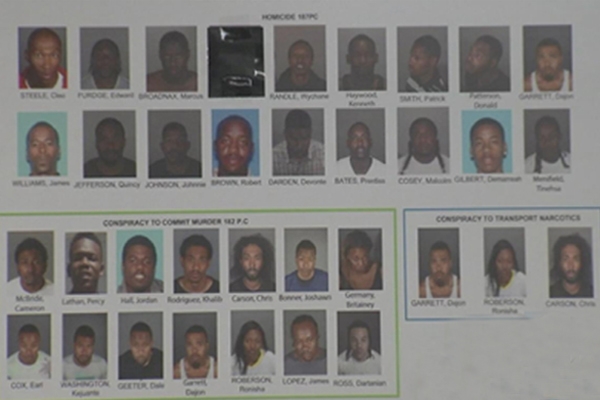 Law enforcement officials from multiple agencies have announced on Monday that 38 "notorious" gang members are arrested as a result of investigations dating back to the summer of 2015 in an area of Los Angeles known as the Vermont Corridor.
The four-square-mile area along Vermont Avenue stretches from Hollywood Boulevard to 120th Street. The so called Vermont Corridor Task Force has been comprised of investigators from the Los Angeles Police Department, Los Angeles County Sheriff's Department, U.S. Marshals Service, and the Major Narcotics and Hardcore Gang divisions of District Attorney's Office.
The group had started investigation in response to an hike in gang violence that began in the early 2015. The crimes involved nine murders, along with some attempted murders and sexual assaults.
UN pays tribute to Ban Ki-moon!
Officials said that, two of three gangs in the area forged an alliance to eliminate the third gang. Investigators thought that the task force had prevented three murders and the illegal transport of several hundred pills to Cleveland.
Sheriff Jim McDonnell told reporters, "I would say it's a severe blow to the gangs".
Deputy Chief Bill Scott, a 27 years old LAPD veteran, had described the investigation as "one of the smoothest operations that I've ever been involved in. That goes to the sheriff's (department) and their willingness to reach out to us and work with us on problems that we both have in common".
By Prakriti neogi