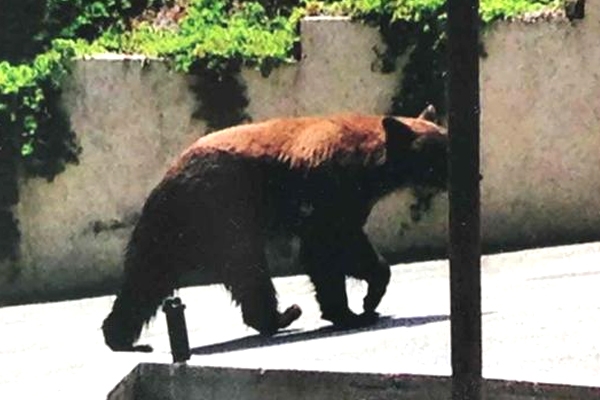 An off-duty deputy has shot a bear in La Verne after it attacked him and his three children at night, according to the reports of Los Angeles County Sheriff's Department.
Authorities said that the deputy and his young children had been walking up the driveway of a home near Live Oak Canyon at about 6:15 PM while they had been confronted by three bears.
The sheriff's department said that the bears were near trash bins when the family came across them. As the deputy attempted to get his children to safety, the largest of the three bears, estimated to be more than 450 pounds, started to charge at them aggressively.
The deputy opened fire, and shoot at the bear several times.
All three bears fled into bushes nearby and out of view. Authorities said that the bear which charged at the family appeared to be injured, but it could not be located by the Department of Fish and Game.
The family was not injured in the incident.
Residents in the area said that they've spotted bears roaming near Live Oak Canyon several times last year but said they kept it to themselves.
Law enforcement officials had been working to determine what exactly had prompted the bear to attack the family.
By Prakriti Neogi