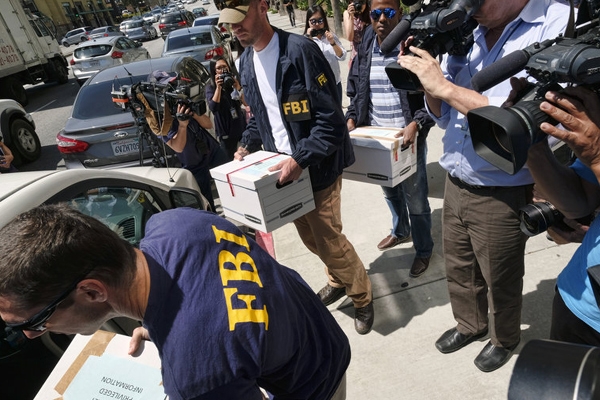 The federal authorities raided a Los Angeles-area business on Wednesday, suspecting that the business is orchestrating a $50 million visa fraud scheme.
Filings in the federal court allege that the California Investment Immigration Fund sought money from more than 100 Chinese investors, and in the process helped many of them to obtain the U.S. green cards through a visa program called EB-5.
But, the FBI Special Agent Gary Chen said in the filings that, those projects were never built."As a result of the fraudulent scheme, many foreign nationals were able to improperly obtain U.S. green cards through the EB-5 visa program, even though those foreigners did not in fact truly invest in U.S. businesses, nor were new American jobs created," Chen wrote, according to the Associated Press.
Chen also noted that three of the investors who had got the green cards were fugitives wanted by the Chinese government.
Some of the money raised was refunded to the investors, while some of it was used to pay Victoria Chan, an attorney, and also to her father Tat Chan, who ran the fund, reports the AP.
India Banned Movie Which Plays In Los Angeles
The EB-5 program has been around since the 1990's, but its popularity took off in the year 2009, according to the NPR's Greg Allen. During the financial crisis, many of the U.S. developers ran out of sources for cash, and the EB-5 program helped to meet that need by bringing in foreign investment, Greg reported in 2015.
An FBI spokeswoman said that no charges were filed on Wednesday and no arrests were expected.
The Government Accountability Office published a study on the fraud in EB-5 program in the last year, which found that the progress had been made in fraud detection, but improvements were still needed to be made.
Mrudula Duddempudi.