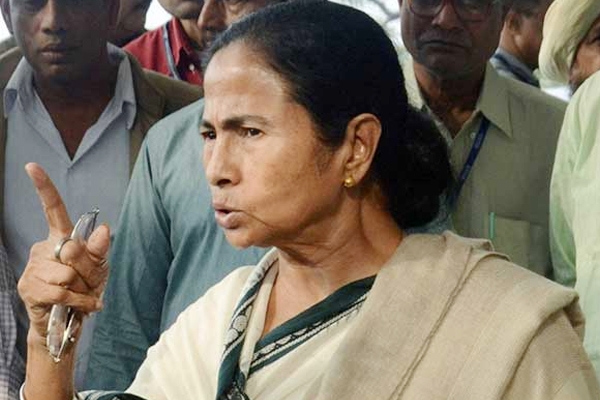 West Bengal's BJP youth leader, Yogesh Varshney, has courted controversy by threatening Chief Minister Mamata Banerjee, announcing Rs. 1,100,000 reward for her head. After the West Bengal police used batons to disperse a rally raising slogans in praise of Lord Rama on Hanuman Jayanti.
"Mamata's government beat people, who were wearing a red shirt or a red pant, they were beaten up brutally by the police. I do not understand...Mamata Banerjee organises Iftar party, she argues for the Muslims. I want to ask her are Hindus not human?
"If they had any humanity, they wouldn't have beaten up like this. If anyone brings me her severed head, I will give that person Rs 11 lakh," Varshney said while criticising the police action on the rally.
The leaders of TMC raised the issue in the Rajya Sabha, which garnered support from other parties; including upper house Samajwadi MP Jaya Bacchan expressed anguish on the BJP leader's remark, stating that the BJP only protects cows but not women.
TMC's Saugata Roy strongly condemned the threatening statement urging strong action against people, who make such provocations.
Meanwhile, BJP stated that the West Bengal government is free to take action against him.
The affray started on Hanuman Jayanthi (Tuesday), when police in Birbhum district's 'Suri' used batons to disperse a rally, which raised slogans in praise of "Shri Ram". Police set up an iron barrier, which those in procession tried to break, prompting the officers to make a lathicharge.
Thousands of people in the outskirts of Suri ignored police ban to participate in a rally taken out under the aegis of an organization observing Hanuman Jayanti.
Prior to Hanuman Jayanthi Suri police on Sunday told the organizers of the rally that no rallies would be allowed on Tuesday.
The organizers requested police to allow the rally, after assuring that no arms would be carried at the rally. However the police did not budge from its stand.
In another incident, four people were injured when a bomb was hurled at a Hanuman Jayanthi rally, around 40 km from the state capital, Kolkata.
AMandeep