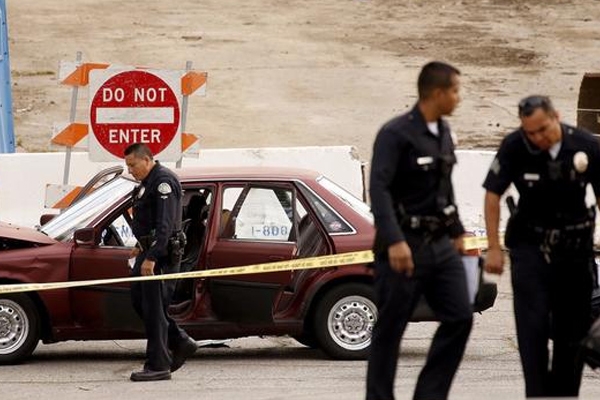 The authorities are investigating a crash and a shooting which left two people seriously injured on Monday in the Lincoln Heights area.
The incident was reported around at 6:45 a.m. at the Medford and Ricardo streets, according to a spokeswoman for the Los Angeles Police Department, Officer Rosario Herrera.
When the officers arrived, they found that one injured person and a vehicle which appeared to have been involved in a crash.
As the officers investigated at the scene, they discovered a second crime scene a block away at the Soto Street and Valley Boulevard, police said. There the officials found a second victim.
LAPD Officer Tony Im said that one victim was the driver of the vehicle and had suffered blunt force trauma. Whereas the other victim was a passenger and had been shot, he said.
The victims were taken to a hospital immediately. The conditions of the victims were not known.
A section of the street was closed off with yellow tape as the detectives tried to piece together details about the crash and shooting.
The Los Angeles County Sheriff's Department will be taking over the investigation because the authorities believe that the incident started in a neighboring city, said Im.
Australia scraps 457 visa program
Mrudula Duddempudi.