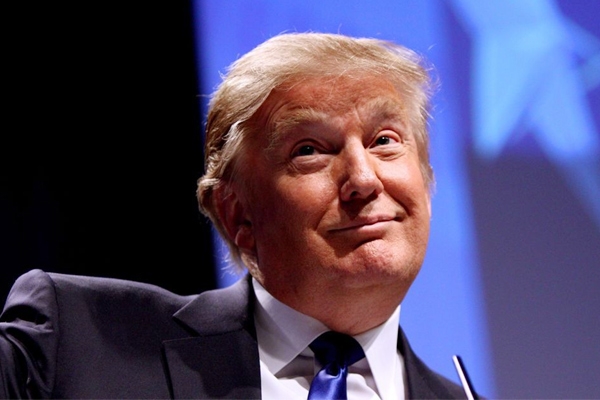 President Donald Trump signed an executive order on Tuesday (April 18) introducing changes to the H-1B visa, which is used by firms to hire foreign employees for highly skilled jobs. The move is being dubbed as "Buy American, Hire American" executive order.
The revised visa program asks the four federal departments -- Labor, Justice, Homeland Security and State, to crack down on alleged "fraud and abuse" in the immigration system to protect American workers. It ordered these departments to propose reforms to ensure H-1B visas are awarded to the most skilled or highest paid applicant.
Donald Trump ensured to his voters he would overhaul the H-1B visa system to make sure that companies put Americans as their first priority.
"We're going to defend our workers, protect our jobs and finally put America first," the US president said. Trump also promised to either replace or modify the current lottery-based selection process for H-1B visas. "Right now, H-1B visas are awarded in a totally random lottery and that's wrong," he added.
The new order poses particular problems for Indian IT companies, which sends most number of workers on H-1B visas to the United States. The order makes difficult for entry-level computer programmers to get the work permit.
The United States authorities will also conduct site visits to check on companies, which hire H-1B visa holders over American employees. The checks will be carried out in cases where the authorities of the immigration department cannot validate the company's basic business information through the available data.
According to the new rules, Companies petitioning for H1-B workers, who work off-site, will also be under the lens.
The Guardian reported that Trump has used his "buy American and hire American" promise to bring in changes in government procurement practices.
Though the new order has been signed, the number of applications for H-1B work visa has declined for the first time in five years. The U.S. Citizenship and Immigration Services said that it had received 199,000 H-1B petitions for 2018 within five days of opening the applications on 3rd April. In 2016, the USCIS had received 236,000 applications.
Last month, the United States suspended the premium processing option for H-1B visas, which allowed companies to bring in foreign workers in a few weeks, rather than waiting for several months by paying an additional amount.
AMandeep