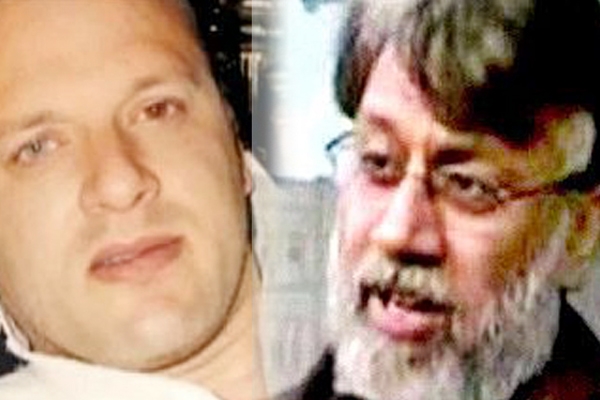 India has made a fresh request to the USA for extradition of David Coleman Headley and Tahawwur Rana, for the involvement in the 26/11 Mumbai attacks.
The Deputy Director of the Federal Bureau of Investigation (FBI) Andrew McCabe visited India earlier this month to meet the officials of the National Investigation Agency (NIA).
The NIA is probing the conspiracy behind the terror 2008 attacks in Mumbai; it raised the pending requests for extradition of Headley and Rana with Mr. McCabe. It also said that its multiple requests for the custody of Rana had gone unheeded.
Revising its demand, NIA told the FBI that though Rana was convicted by a United States court of providing material to the Lashkar-e-Taiba - the terror group, which was behind the attacks, had not been tried for crimes registered in India – of forgery and criminal breach of trust.
The double 'jeopardy law' clause in the US law prevents punishment for the same offense twice. So, in 2016 India demanded Rana's extradition on the grounds of planning an attack on the National Defense College and Chabad House (Jewish centers) in several cities.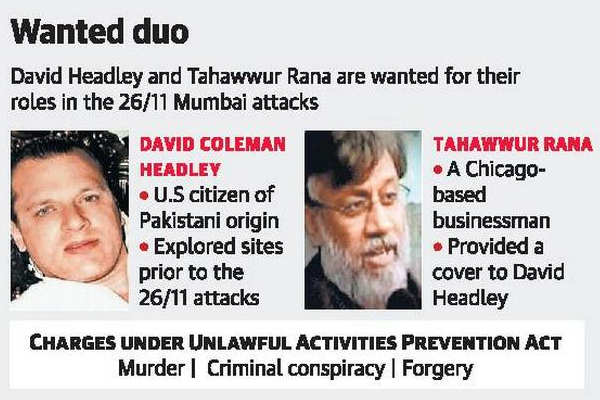 A senior official of the Union Home Ministry said: "Since Rana has already been convicted by a U.S court, he cannot be tried for the same crime twice. We told the FBI official that we also have a case of forgery and criminal breach of trust registered against him, and he has not been tried for these crimes."
Mr. McCabe assured the NIA that it would look into the matter.
A US court sentenced Headly to 35 years in prison, and NIA thinks that they have a case because his conviction was made only on the basis of the six Americans, who were killed in the 26/11 attack. Several Indians were also killed and for this, Headley is still to face the law.
Rana, who is a school friend of Headley, is currently serving a 14 year term in the United States for providing material support to the terrorist group LeT.
According to the FBI, Headley visited India again in March 2009 for reconnaissance of the NDC in Delhi and Jewish Centers.
Supreme Court suggests proceedings against BJP Leaders
AMandeep