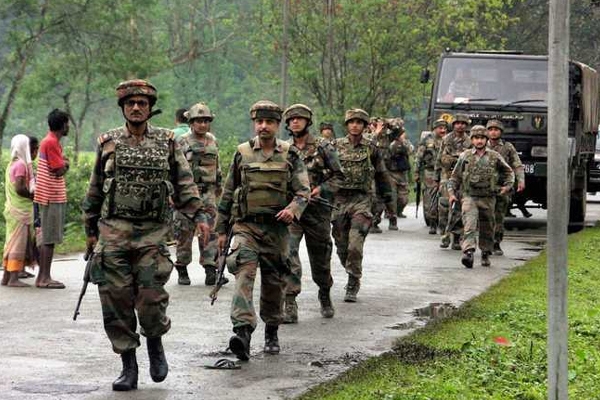 Today at around 12:25 p.m. twelve personnel of the Central Reserve Police Force (CPRF) lost their lives and six others were injured in a deadly shootout with naxalites in Chhattisgarh's Sukma district.
The encounter took place between the Burkapal-Chintagufa area in south Bastar, which is one of the worst Maoist violence-affected region in the state.
Six soldiers are said to be severely injured and efforts are being made to evacuate them to safety.
The troops are from the 74th battalion of the Central Reserve Police Force and were deployed in the area for anti-Maoist operations.
The additional superintendent of police, Sukma, Jitendra Shukla said "The incident took place when the road opening party of the 74th battalion of CRPF were out on patrol at Burkapal near Chintagufa. The jawans (troops) were deployed for security at an under construction road. The maoists ambushed CRPF personnel and started an indiscriminate shooting, leaving eleven jawans dead and seven severely injured, including an inspector."
Shukla added that the reinforcement from the nearest CRPF camp had rushed to the sport soon after the encounter; the injured troops were being airlifted to the state capital Raipur for treatment.
The chief minister of the state, Raman Singh has called an emergency meeting later in the day in light of the attack.
Earlier this year, 12 CRPF troops were killed in the same district in a deadly Naxal ambush.
India makes a fresh request for extradition of David Headley and Rana
AMandeep