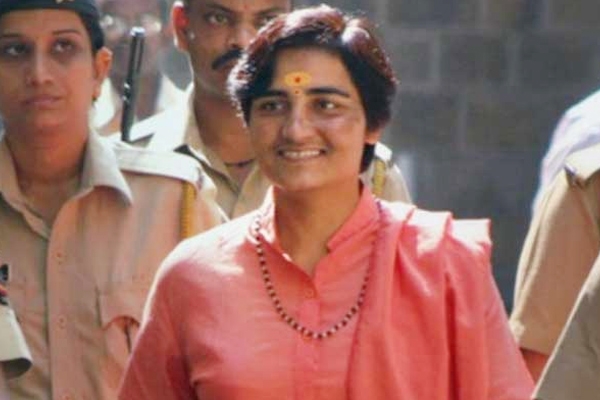 The Bombay High Court on April 25th granted bail to the main accuse of 2008 Malegaon blast, Sadhvi Pragya Singh Thakur on a surety of Rs 500,000 and has also asked her to surrender her passport to the National Investigation Agency (NIA).
In August 2016 Sadhvi Singh approached the Bombay High Court after her bail plea was rejected by the NIA court despite the agency dropped all the charges against her in the charge sheet filed before the special court in May 2016. The agency also concluded that there is no substantial evidence against Sadhvi Singh to prove her role.
However the High Court rejected the bail of Lt. Col Prasad Purohit, who is also accused in the case.
Sadhvi Singh's lawyer, Avinash Gupta said to the court that his client was not in possession of the motorcycle in which the bomb was planted as she had sold it to an absconding accused in the case four years before the incident. He also argued that the witnesses, who had given their statements against his client before the Anti-Terrorism Squad (ATS), which was investigating the case before the NIA took over, have retracted their statements.
Nisar Bilal a surviving victim of the blast, who had intervened in the matter and advocate B. A. Desai, who is representing Bilal told the court that there is incriminating evidence against Sadhvi Singh.
"There are reasonable grounds to believe that the accusations are prima facie true and that  Singh was part of several conspiracy meetings prior to the blast. There is voluminous evidence as well as witness statements to prove this." He also added that NIA taking over the investigation from the ATS and conducting fresh investigations instead of further investigating it is illegal and that NIA's investigations cannot be considered conclusive."
On September 29, 2008, two bombs planted on a motorcycle exploded in Malegaon, which is around 270 kilometers from Mumbai, killing seven people and injuring more than 100. Sadhvi Pragya Singh was arrested in October that year and Purohit in November and were charged with plotting the blasts as part of a pro-Hindu group, Abhinav Bharat.
Supreme Court to scan the linkage of Aadhaar and Pan Cards
AMandeep