L.A Joins Legal Battle Against Trump's Administration Over Anti-crime funds for 'sanctuary cities'.
August 23, 2017 07:12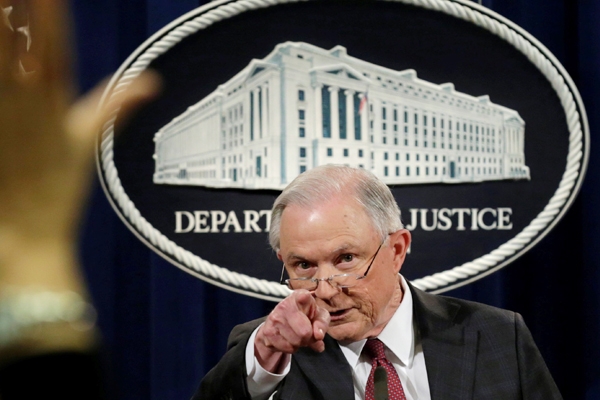 The city of los angles to join a legal battle against President Trump's Department of justice over conditions requiring police to cooperate with immigration enforcement officials in order to qualify for anti-crime funding.
City Atty.Mike Feuer filed papers in U.S district court asking a suit bought earlier this month by San Francisco city officials to let Los Angeles quickly join the fracas.
In this law suit San Francisco is appealing to strike down rules U.S Atty.Gen.Jeff sessions announced last month for justice Department funds that have long been diffused to local law enforcement agencies to boost their efforts to fight violent and gang crime
Sessions has mentioned at that time, the police agencies wanting that fund would have to demonstrate that they were willing to help immigration officials in identifying and detained people in local jails who are suspected of being in the country illegally.
Specifically, he also said that police would be required to allow Immigration and customs enforcement officers to access the local jails and to notify ICE 48 hours before releasing someone from jail tagged of possibly being in country illegally by authorities.