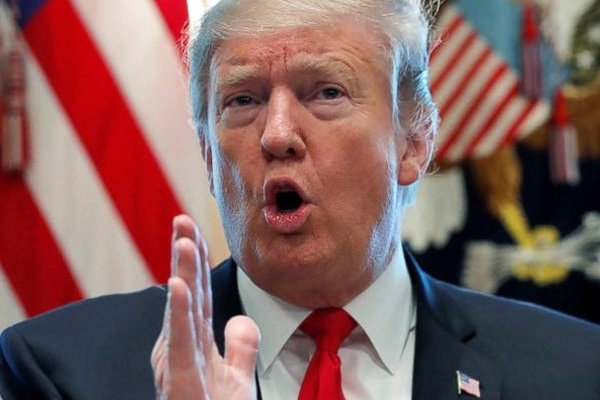 (Image source from: www.wionews.com)
US President Donald Trump on Friday described the ongoing situation between the two countries, India and Pakistan as "Very, Very Bad"
He was Responding to the question on terrorist attack in Jammu and Kashmir in which more than 40 Central Reserve Police Force (CRPF) jawans were killed.
Jaish-e-Mohammed, Pakistan based terror group has claimed the responsibility of the attack.
Donald Trump told reporters at the Oval Office, "There's a terrible thing going on right now between Pakistan and India. It's a very very bad situation and it is a dangerous situation between the two countries. We would like to see it stop. Lot of people were just killed,"ANI reported
Trump said he can understand situation of India and the magnitude of the terror attack
"India is looking at something very strong. India just lost almost 50 people in the attack. I can understand that too," Trump said.
He also added that his US administration is talking to officials in both countries.
"We're talking. A lot of people are. It's going to be a very, very delicate balance. There is a lot of problems between India and Pakistan because of what just happened," he said.
The president Trump talked about improved relationship with Pakistan and works are on for meetings with Pakistan leaders and officials.
He said, "I stopped paying Pakistan the 1.3 billion dollars that we were paying them. We may set up some meetings with Pakistan. Pakistan was taking strong advantage over US. We've had, we've developed a better relationship with Pakistan over the last short period of time than we had."
-Sai Kumar