Mizoram Boy, Who Took Injured Chicken to Hospital with All Money He Had Receives Award
April 04, 2019 13:13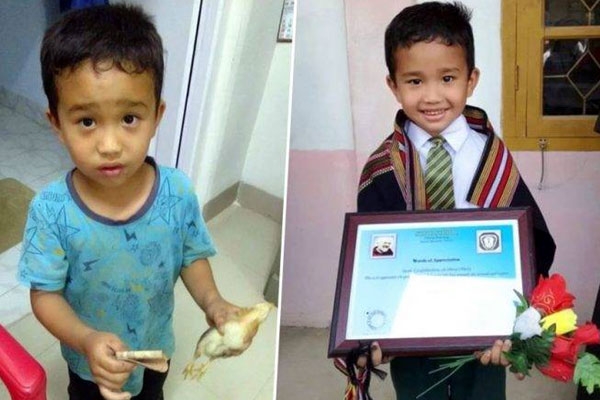 (Image source from: LatestLY)
The Mizoram boy aka Derek C Lachhanhima who accidentally ran cycle over a chicken and took it to the hospital with all the money he had, has now received an award from his school for his good deed.

The news has gone viral in no time on social media platforms and an image of Derek C Lachhanhima's holding the award is winning hearts.

The innocent soul had rushed a hurt chick to the hospital after he realized that he had hit the little animal. However, his school, St Pio, Sairang in Aizawl district, planned to award him a certificate of appreciation on Thursday following his act of kindness at Sairang of taking an injured chick to the hospital with whatever money he had with him.

The story was posted on Facebook by a user called 'Sanga Says' on Tuesday, and it is going viral ever since. Sanga Says' caption read: "As per Reports: This young boy from Sairang, Mizoram, accidentally ran over his neighbour's chicken with his cycle. He took the chicken, ran to the nearest hospital and with all the money he had, asked for help. I'm laughing and crying all at the same time.)"

However, now that he has received an award not only Derek but each and everyone is happy for the deserving little boy.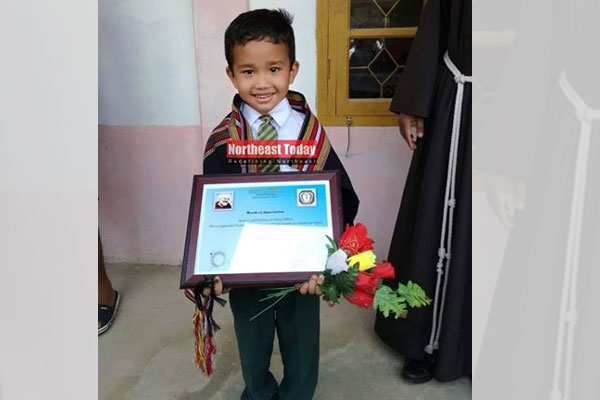 (Image source from: NorthEast Today)

By Sowmya Sangam