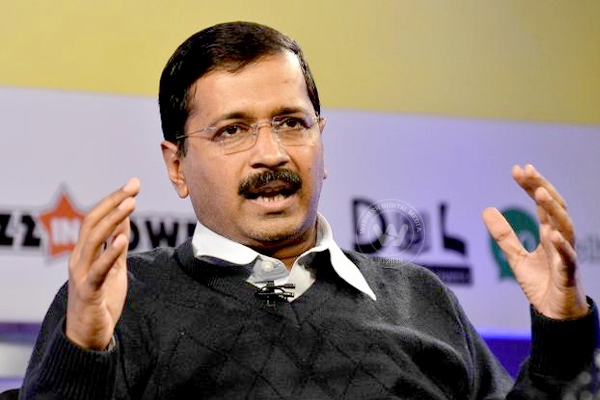 (Image source from: })
Delhi Chief Minister Arvind Kejriwal tweeted that as Somnath Bharti is becoming an embarassment for both his family and party, should surrender him before police and co-operate with them.
Opening up finally on his colleague Mr. Bharti, Chief Minister said in one tweet that, "Somnath shud surrender. Why is he running away? Why is he so scared of gng to jail? Now he is becoming embarassment for party n his family."
"He shud cooperate wid police'" he added. Since the anticipatory bail plea was rejected by the Delhi High Court a day ago, Somnath Bharti has been on the run.
It was noted by the court that past cases indicated that the lawmaker was "not only violent and outrageous at home but also before the public at large." Mr Bharti was also criticized by the court for misuse of the temporary reprieve he got the previous week. The misuse was shown up by Bharti at 2 am at the police station, compelling officers to record his presence.
Somnath Bharti's office and residence were raided by the Police on Tuesday. Mr. Bharti was accused for domestic violence and attempt to killing by his separated wife. Somnath Bharti's brother and even an associate were picked by police teams late on Tuesday to question whereabouts about Mr. Bharti's. Police even threatened to book those aided in harbouring the AAP legislator along with a former Delhi Law Minister.
Lipika Mitra married Mr Bharti in 2010. She accused Mr Bharti of beating and torturing her. The allegation was that once he tried to garrote her by ordering his dog to attack her while the lady was pregnant.
-Sumana