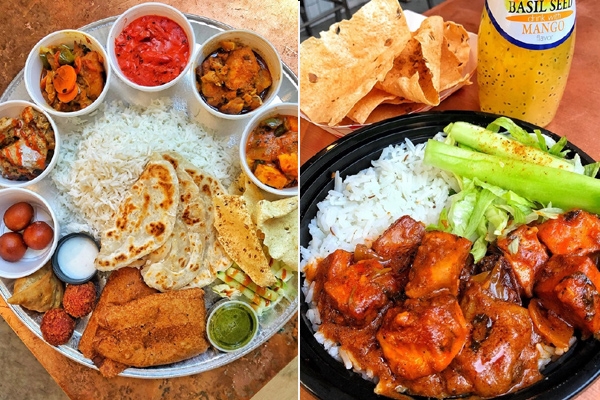 The hot favorite food among residents of California's Riverside is Bengali's beguni, made of batter-coated deep-fried eggplant slices. Along with Bengali snacks, a couple hailing from West Bengal in India is serving up Bengali delicacies at their eatery.

Dipti and Shamanno Chakraborty turned their love for cooking into the line of work and in September last year, the couple set up shop at Food Lab, a food court around two hours' drive from Los Angeles.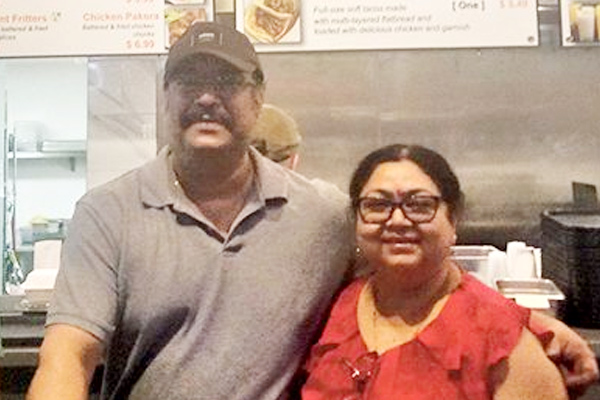 (Image source from:  Telegraph India)

"My husband and I love cooking. We started a home delivery business in 2012 but wanted to scale it up. So when we heard about this food court, we took a space," Dipti, co-owner of Masala Mischief was quoted as saying by Telegraph India.

Apart from serving delicious eatables, the couple is also making sure to cook the way it suits the taste buds of American customers. The menu has Eggplant Fritters or Beguni served with Maggi Hot and Sweet Sauce at cost of $5.99, Indian Egg Roll, Moghlai and samosa.

Instead of using onions as fillings in the roll, the couple uses chicken, cream and cheese. "Many people here do not like onions. But cheese and cream are known to them," said Shamanno.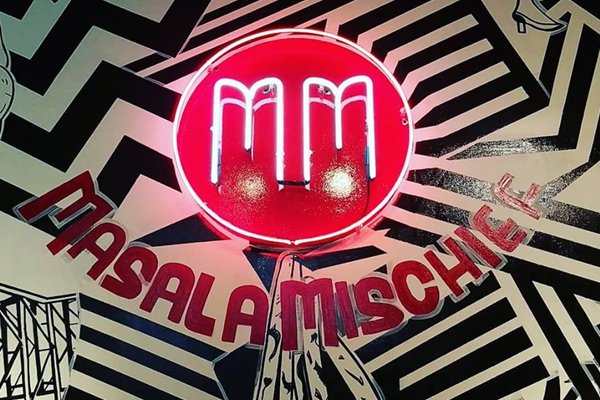 (Image source from: Facebook/masalamischiefrfl)

The traditional Bengali food like maachher jhol are available on pre-order. "I wanted to have maachher jhol (fish curry) and told them the night before. They made it for me. They also gave musur dal," Indian dining at Food Lab was quoted as saying by Telegraph India.

Several customers at the eatery are local people coming to try new cuisines or Indian foodstuffs.

The base of the Tikka in the eatery is prepared of French Fries, topped with cheese and tikka masala. The dressing has tamarind sauce, yogurt, raita, cilantro (dhonepata) and chaat masala.

Kirby Tucker, 22, and her fiance Dylan Dixon, who was in the military earlier, were seen trying Tikka Masala Fry at Masala Mischief. "There are a lot of Mughlai and Indian restaurants in Bahrain. I tried Indian food and loved many of the dishes," said Dylan, an officer in the Covina city police.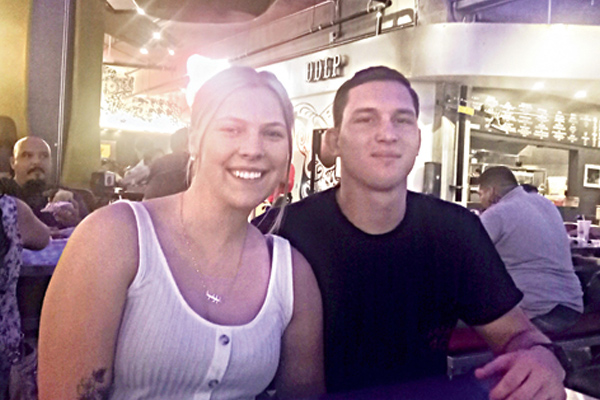 (Image source from:  Telegraph India)

"There were about six Indian food chains in Riverside, but Masala Mischief is the only one that serves Calcutta food," said Shamanno.

Masala Mischief also claims to offer healthy fare. "Our food is free of gluten, nuts, dairy, and tomato because of possible allergies. We add some of these ingredients on request. We also have vegan and vegetarian options," Shamanno said.

The Chakrabortys moved to the United States in 2007. "There is a system here where a resident of the U.S. can sponsor someone to come here. My brother had applied for this in 1994 and we got the approval to shift in 2007," Shamanno said.

Don't forget to visit Masala Mischief next time if you are in Riverside!

By Sowmya Sangam