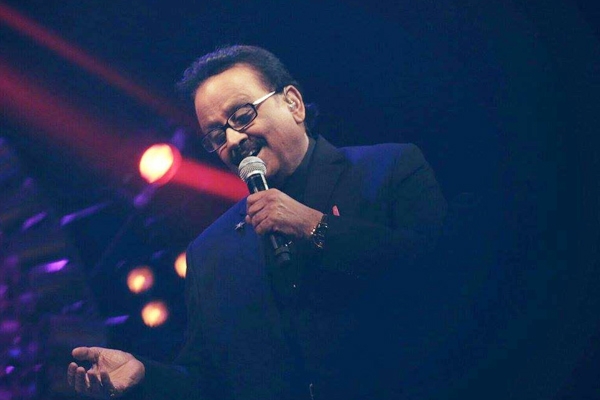 Renowned playback singer SP Balasubrahmanyam's passport and other articles were stolen in the United States.
The award winning singer in his Facebook post said that his bag with passport, credit cards, cash, his pads with all his song scripts were stolen.
The officials of Indian Consulate responded quickly to the incident and provided him with a duplicate travel document.
SP Balasubrahmanyam is currently touring the United States as part of his 'SPB50' series, where he has enthralled music lovers in cities including Seattle, Los Angeles and Atlanta.
He thanked the Indian Consulate in Houston for coming to his aid.
"Thanks to Consul General, Houston, I got my duplicate passport in 24 hrs," he said.
The passport saga is the latest in Balasubrahmanyam's unforgettable tour to the United States, as last month he received a legal notice from musician Ilaiyaraaja for singing his compositions without his permission at various concerts
Balasubrahmanyam, who won the national award multiple times said that he would render the songs of other musicians at the concerts instead of those composed by Ilaiyaraaja following his objection to it.
Here's what Balasubrahmanyam, wrote on his Facebook wall:
"Namasthe everyone. Life is full of ups and downs. Enjoying the blessings of the audiences in our SPB50 concerts in Seattle, LA, San Jose, Dallas, Kansas, Tampa, and Atlanta with successful concerts (rather the best tour in my career thanks to my Son Charan who designed and executing it, to The National Promotor Shri. Rajesh of Pinakin Sgudio, all the local promotors and Sponsors, my lovely musicians, support singers, technicians, Smt. Chithra and Sailaja.) My bag with Passports, Credit cards, Cash, my Pads with all my song scripts were stolen. Thanks to Consul.General, Indian Embassy Houston, Ms.Parvathi, and Ms. Vijayalakshmi, I got my duplicate passport in 24 hrs. Yesterday was shocked to know about the demise of of our country's pride, Hindusthani Singer Smt. Kishori Amonkar. Prayer to Ma Saraswathi to take good care of her in her abode. Today came to know about the news that I was blessed with Shri. N.T.Ramarso's National award. Grateful to A.P Govt and to all the jury members, Particularely to Sri. Nandamuri Balakrishna. Today my Mentor Smt. S.Janaki ji completes 60 years of melodius musical years. I pray Almighty to give her good health to sing more and more. As I said, life is Khatta Meeta. We just have to continue our journey."
He later posted a video, saying that he received his passport back and that he has earned the love and respect of his followers and well wishers.
Now Talaq through Advertisements
AMandeep