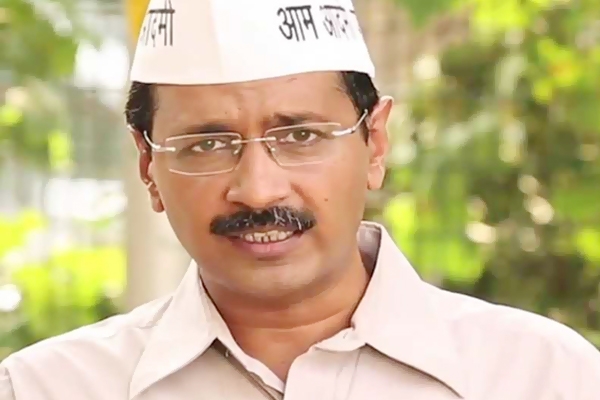 (Image source from: Delhi choose Arvind Kejriwal as CM})
Aam Aadmi Party (AAP) sweeps Delhi polls, making a way for Arvind Kejriwal as Delhi's chief minister. His AAP party has registered a landslide win in Delhi elections, leading by 55 out of 70 seats. Arvind Kejriwal leads with 4882 votes, while both BJP and Congress candidates were trailing.
"I had no nervous moments, we knew people were with us. I promise to end corruption and VIP culture," said Mr Kejriwal after the announcement of the result.
By 9.30 am, official Election Commission statistics gave the party 50 out of 59 seats for which leads were being counted, seven to the BJP and one each to the Congress and the Shiromani Akali Dal. Unofficial leads gave the party close to 55 seats
This is a major setback for PM Modi, since he had registered a massive win in the nation elections in May last year.
Kiran Bedi says she will take the responsibility for defeat. "The defeat is mine... it is not a referendum on PM Modi."
The fledgling party has done better than the exit polls which had predicted an AAP victory.
Exactly a year ago, Arvind Kejriwal had quit as chief minister after 49 days in his office over the issue of anti-corruption, forcing President's rule in New Delhi.
Mr Kejriwal had repeatedly admitted quitting was a mistake and had sought for a majority this time.
In December 2013, BJP had won 31 seats with AAP and Congress settling with 28 and 8 seats respectively.

Smrutirekah